Buses Don't Fly in the Cloud
Why the ESB Is the Wrong Approach for Cloud Integration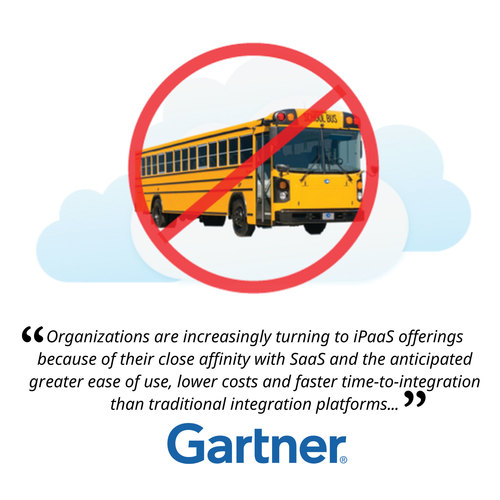 Long implementation cycles, the inability to absorb change and high costs have made it difficult for legacy enterprise service bus (ESB) solutions to keep up with fast evolving business requirements and often result in unmet expectations.
Read this SnapLogic whitepaper to learn:
Why

SOA

was

DOA

thanks to the

ESB

The impact of

JSON

and

REST

on today's information architecture
How the integration platform as a service (iPaaS) layer consumes and complements existing

ESB

services and can act as the modern platform for any new integration development
Modern enterprise IT organization must reconsider some of the old paradigms and embrace technological advances in integration to stay competitive and relevant in today's fast moving markets.
Read this SnapLogic Elastic Integration whitepaper to learn more.
Share this Whitepaper