SnapLogic and TechValidate Cloud Application, Integration and Analytics Survey
Whitepaper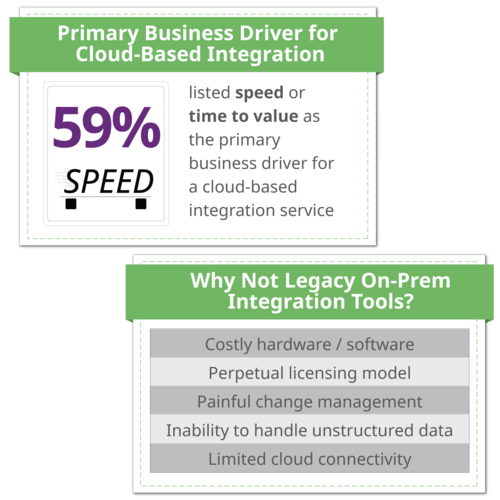 In 2014, SnapLogic and Techvalidate queried more than 100 U.S. companies with revenues greater than $500 million about the business and technical drivers and barriers for software-as-a-service (SaaS) application and cloud analytics adoption in the enterprise. Read this report to learn:
The primary barriers to cloud application adoption
The business drivers for a modern cloud integration platform
The technical requirements for a modern cloud integration platform
The business drivers and technical barriers for cloud analytics
Why not legacy, on-premise integration tools for

SMACT

?
Read this SnapLogic whitepaper to dive into the data and be sure to also check out the Cloud Integration infographic here.
Share this Whitepaper