SnapLogic: From ETL to Volume, Variety and Velocity
Whitepaper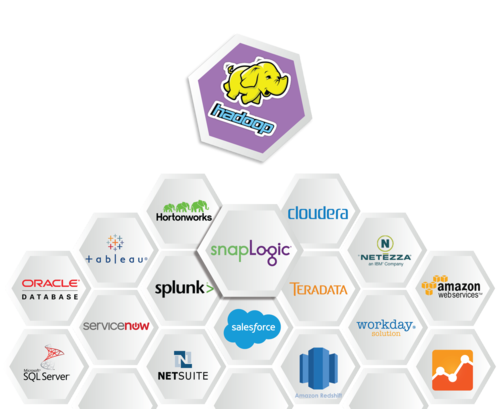 "Traditional ETL and ELT tools weren't up to the challenge of dealing with the volume and variety of data that enterprises increasingly produced and wished to analyze."
In the enterprise, the extract and load steps of ELT require organizations to leverage diverse data sources both on-premise and in the cloud. Those data sources may be a mix of relational, hierarchical or content-centric. Furthermore, the business may require real-time (or near real-time) analysis of data from such diverse data sources. To address these challenges, SnapLogic has built a data and application integration platform that resolves many of Hadoop's shortcomings.
Read this Intellyx CIO Communique whitepaper to learn:
The shortcomings of traditional extraction, transformation and loading (

ETL

) tools for big data projects
How Hadoop has evolved and the impact of

YARN

How SnapLogic modernizes each element of

ELT

for today's modern, cloud-centric, Big Data world
Read this Intellyx whitepaper by Jason Bloomberg to learn more.
Share this Whitepaper