Summer 2015 release updates platform and Snap library with reuse and governance capabilities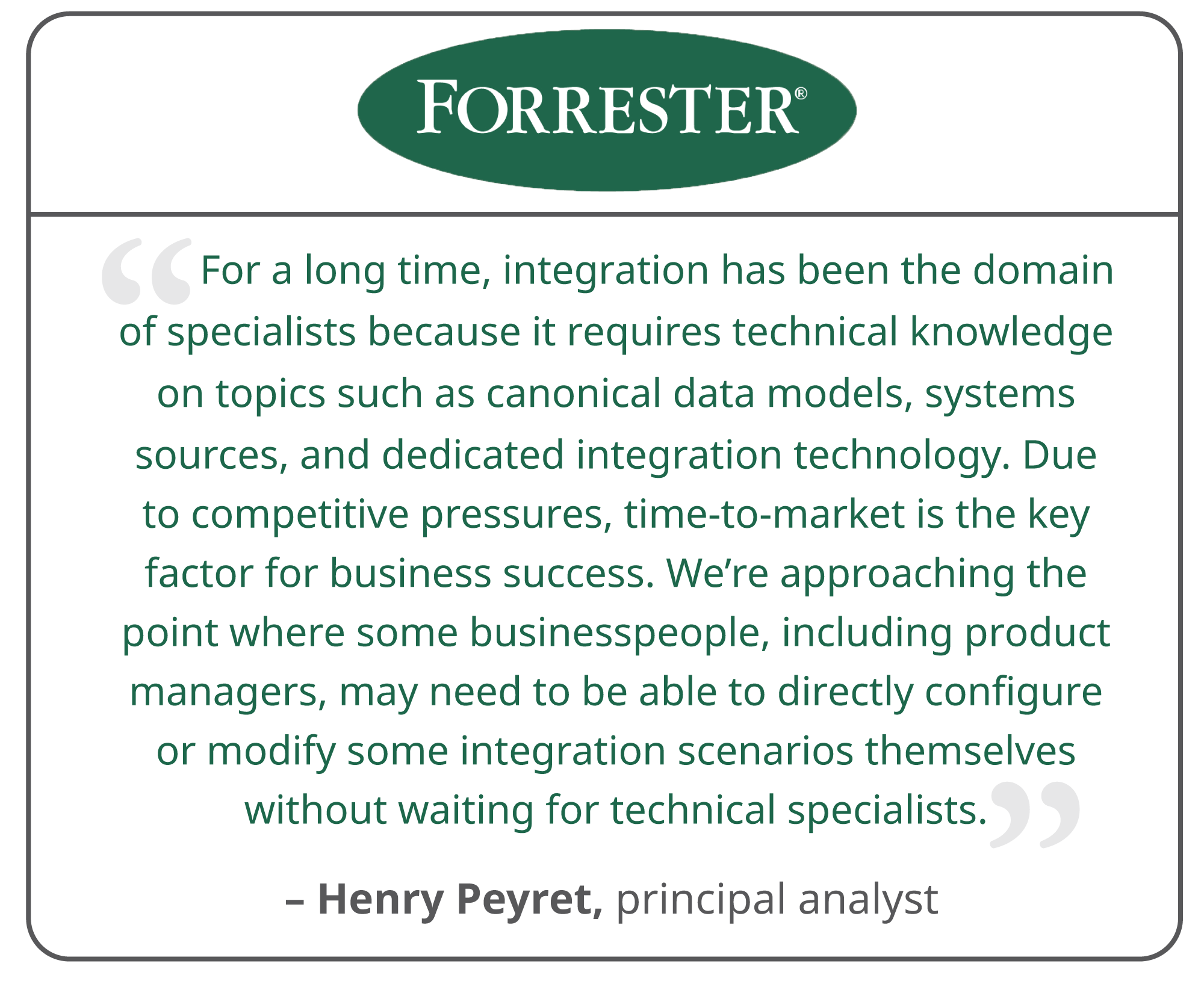 SAN MATEO, Calif. — July 21, 2015 — SnapLogic, an industry leader in enterprise integration platform as a service (iPaaS), today announced the Summer 2015 release of its SnapLogic Elastic Integration Platform. The new release improves the platform's support for self-service cloud and big data integration in the enterprise with new governance and component reuse capabilities for self-service users and those who provision them.
"For a long time, integration has been the domain of specialists because it requires technical knowledge on topics such as canonical data models, systems sources, and dedicated integration technology," wrote Henry Peyret, principal analyst at Forrester Research. "Due to competitive pressures, time-to-market is the key factor for business success. We're approaching the point where some businesspeople, including product managers, may need to be able to directly configure or modify some integration scenarios themselves without waiting for technical specialists." 1
"Application and data integration was historically a time-consuming and code-intensive activity dominated by a small group of experts," said Gaurav Dhillon, CEO of SnapLogic. "SnapLogic continues to transform the integration market with an intuitive interface and reusable, snap-together components that open up integration to the non-expert. Nine out of ten enterprises who evaluate SnapLogic choose us over the alternative, and this is in large part because it is much easier to use. Change is inevitable, and a modern integration platform that is powerful, yet easy to use and expand allows enterprise IT organizations to respond to change faster and future-proof their application and data infrastructure."
Simplified Component Reuse for Both Expert and Citizen Integrators
The Summer 2015 release provides usability and impact analysis capabilities so expert and citizen application and data integrators can quickly assemble data flow pipelines from reusable components and understand the impact of their work before committing changes. These capabilities include:
Sub-pipeline preview: SnapLogic integration pipelines can be created from multiple Snaps or from multiple sub-pipelines. The new preview feature gives self-service users the confidence to reuse sub-pipelines provided by expert integrators with clear visibility into their composition.
Lifecycle management: This enhanced feature helps expert users easily create, compare and test pipeline in the development phase of the project before moving into production or sharing with the organization for reuse.
Schedule task view: A calendar view of scheduled integration tasks helps all users to better coordinate integration tasks with other members of the organization and to identify opportunities to improve performance by scheduling tasks during off-peak periods.
New Governance Capabilities
Self-service in an enterprise setting requires effective governance. The SnapLogic Summer 2015 release enhances the governance capabilities available to administrators with:
Snap Statistics: A new impact analysis report allows administrators to determine which pipelines make use of a particular Snap. This helps organizations anticipate the impact if a custom or out-of-the-box Snap is about to be updated.
Activity Log: Administrators can easily track changes to user accounts and activities providing greater traceability of users' activities.
Read-Only Access: Enhanced access permissions provide read-only permissions to projects for certain users.
Continued Improvements in Big Data and Cloud Analytics
The SnapLogic platform runs natively on Hadoop as a YARN-managed resource that elastically scales out to power big data analytics. With the Summer 2015 release, the elastic execution grid for Hadoop, called a Hadooplex, is now more robust. The Hadooplex now supports improved availability with Hadoop Namenode failover, is easier to optimize and debug with a new administrator interface, and features better auto-update support to minimize manual installation. This release also brings new big data and cloud analytics Snaps including:
Amazon DynamoDB no

SQL

database
Apache Avro data serialization system
Apache HBase distributed database
Google Spreadsheet
Updated Snaps
SnapLogic continues to strengthen its catalog of reusable enterprise Snaps, connecting on-premises applications, SaaS applications and big data sources. The Summer 2015 release includes improvements to the following Snaps:
Applications: Anaplan, ServiceNow
Databases and Analytics:

AWS

Redshift, Oracle

RDBMS

, Microsoft

SQL

Server, PostgreSQL
Transforms: Sort,

XML

Formatter,

JSON

Splitter, Excel Parser
Technologies:

JMS

,

JDBC

,

SOAP

,

REST

Core Snaps: Flow, Email
Availability
All SnapLogic Elastic Integration Platform customers have been updated to the Summer 2015 release. To learn more about what's new, visit: www.SnapLogic.com/Summer2015.
1 Excerpt from Forrester Research, "The Age of the Customer is Shaking up Integration Technologies and Practices," by Henry Peyret with Alex Cullen and Abigail Komlenic; February 19, 2015
About SnapLogic
SnapLogic is the industry's first unified data and application integration platform as a service (iPaaS). SnapLogic's modern architecture is powered by more than 300 Snaps, pre-built integration components that simplify and automate complex enterprise integration processes. Funded by leading venture investors, including Andreessen Horowitz and Ignition Partners, and co-founded by Gaurav Dhillon, co-founder and former CEO of Informatica, the SnapLogic Elastic Integration Platform enables leading enterprises to connect faster and gain a better return on their cloud application and big data investments. For more information call +1.888.494.1570 or visit www.snaplogic.com.
Connect with SnapLogic
Press Contact:
Dana Dye
415-928-1310
[email protected]