The SnapLogic team joined thousands of business and technology leaders recently at the Gartner Application Strategies & Solutions Summit (APPS) in Las Vegas. With dozens of workshops, breakout sessions, and meetups, attendees and vendors alike had several opportunities to learn from and network with Gartner analysts, industry experts and peers on API management, AI, DevOps, application and data integration, IoT, and much more.
Although the saying goes "What happens in Vegas, stays in Vegas," there are too many insights to share about Wendy's brand transformation and its dedication to customers to keep them all in Vegas.
We had the pleasure to listen to Stephanie Shaw, VP of Enterprise Solutions and Analytics, at Wendy's, speak about the company's integration journey and how it's helping them delight their customers.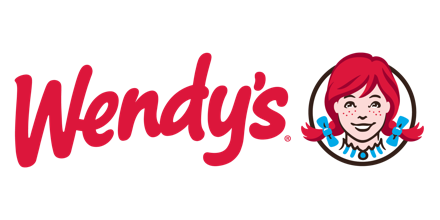 Wendy's vision is to become the world's most thriving and beloved restaurant brand by delighting every customer the Wendy's way. It's a huge feat considering they have over 6,600 restaurants worldwide and generate hundreds of thousands of customer data points every day from each restaurant.
To help the brand thrive and improve its customer experience and products, Shaw's team prioritized the company's initiative to modernize its existing technology and simplify their reporting processes. With these changes, the business intelligence team would be able to obtain timely, accurate, and actionable insights, and increase cross-functional collaboration.
Why SnapLogic?
After evaluating multiple integration vendors, Shaw and her team chose SnapLogic as its integration platform-as-a-service (iPaaS) vendor of choice to accomplish their top priority: connecting the company through data.
Wendy's accomplishments
Since 2016, Wendy's has been able to streamline and connect 29 internal applications and push them over to their BI platform to obtain valuable insights using SnapLogic. With their former integration tool, only 30 highly technical integrators were skilled enough to connect some of their sources. Now, SnapLogic's drag-and-drop UI democratizes integrations and enables over 400 users all with varying integration skills – resulting in a 13X increase in user adoption.
Wendy's POS replication use case was one of the more notable data integration examples that Stephanie shared. To improve customer experience, service, and menu offerings, Wendy's needed to pull all the data from each of their point-of-sales (POS) locations in their restaurants to understand their customers' product preferences and habits. With SnapLogic, Wendy's pulls data from their POS locations 3X faster than before, enabling them to quickly obtain information and make real-time decisions.
Stephanie concluded her session with the three keys to success that allowed her and her team to effect change within the organization and become more data-driven. The three keys:
Encourage cross-functional collaboration
Drive change management (increase training)
Prioritize key business projects
This alignment with the business goals brought the change and innovation the organization was seeking.
We had such a great time at Gartner APPS that we look forward to future Gartner events! Didn't get a chance to see us? Find us at an event we are hosting in 2019!