"Without focusing on the data architecture of the lake, you will build a swamp with nice code."
— Mark Madsen, President and Analyst, Third Nature
Join us for a live webinar on Thursday, December 8th to hear from industry analyst and big data thought leader Mark Madsen about the future of big data and the importance of the new Enterprise Data Lake reference architecture. Mark will be joined by Craig Stewart, SnapLogic's Senior Director of Product Management, and Erin Curtis, SnapLogic's Senior Director of Product Marketing.
As Mark says, "Building a data lake requires thinking about the capabilities needed in the system. This is a bigger problem than just installing and using open source projects on top of Hadoop. Just as data integration is the foundation of the data warehouse, an end-to-end data processing capability is the core of the data lake. The new environment needs a new workhorse."
This webinar will cover:
What's important when building a modern, multi-use data infrastructure and why the field of dreams approach doesn't work
The difference between a Hadoop application vs. data lake infrastructure
An enterprise data lake reference architecture to get you started
Craig and Erin will also discuss how SnapLogic's Elastic Integration Platform powers the new enterprise data lake reference architecture and some of the benefits of a modern data integration solution.
Who should join:
Enterprise architects
Data warehouse managers
Chief data officers
Business intelligence practitioners
Data integration managers
Anyone building or considering the new hybrid data architecture
Register here - we look forward to seeing you online on Tuesday, December 8th!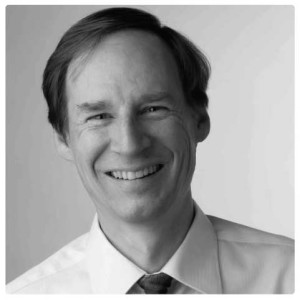 About Mark Madsen
Mark Madsen, president and founder of Third Nature, is a well-known consultant and industry analyst. Mark frequently speaks at conferences and seminars in the US and Europe and writes for a number of leading industry publications. Mark is a former CTO andCIO with experience working for both IT and vendors, including a stint at a company used as a Harvard Business School case study. Over the past decade Mark has received awards for his work in analytics, business intelligence and data strategy from the american Productivity and Quality Center, the Smithsonian Institute and TDWI. He is co-author of several books and lectures and writes frequently on analytics and data topics.