The new year has already started with a bang for SnapLogic and the integration platform as a service (iPaaS) industry.
The iPaaS industry, the darling of the middleware market, is seeing unprecedented growth and is outpacing all other integration technologies. While its too early to assess how fast it grew in 2018, if history is an indicator, it will be fast – the iPaaS industry grew 72 percent in 2017 and more than 60 percent in 2016 according to Gartner.
SnapLogic added to this momentum and capped 2018 by being recognized as a leader in the iPaaS space by Gartner, Forrester, and G2 Crowd. Let's look back at some significant events in 2018 that highlighted the year.
January 2018
Paul Chapman, CIO of Box, and customer of SnapLogic shared an inspiring presentation at our company Sales Kick Off event. Chapman believes that Box must invest in strategic platforms and capabilities to make a path toward $1 billion in revenue, and SnapLogic is a key part of that.
"SnapLogic delivers on the promise of the connected enterprise," said Chapman. "SnapLogic's platform [has enabled us to] complete more than 200 integrations. Being able to quickly and easily custom-compose our IT environment allows us to take advantage of the latest innovations and scale reliably with speed and confidence."
February 2018
Artificial intelligence (AI) and machine learning (ML) continued to bring new developments that improve user experiences, boost productivity, and accelerate onboarding for integrators.
SnapLogic's Iris AI did not disappoint. In 2018, the SnapLogic Integration Assistant gained a bigger brain (Integration Assistant's algorithm was upgraded to a neural network) further improving the accuracy of its suggestions to more than 90 percent. It also learned new skills, including the ability to suggest the first and last Snaps (pre-built connectors) – working backward to build pipelines from an endpoint.
March 2018
The integration industry caught fire when Salesforce.com announced its intent to acquire MuleSoft for $6.5 billion. This event was a huge validation for the integration market. Read SnapLogic CTO James Markarian's take on the acquisition to understand how it affects the integration industry.
A hot area for integration, Higher Education, is also a focus at SnapLogic. In March, we hosted the first of many meetups with universities with Ithaca College and Vassar College being the first to present to an enthusiastic group.
April 2018
April belonged to Gartner and the release of its annual Magic Quadrant for Enterprise iPaaS. SnapLogic was honored to be recognized by Gartner as a Leader for the third year in a row.
May 2018
May brought several interesting developments for the industry. First, the most important data privacy regulation in 20 years came to pass: the General Data Protection Regulation (GDPR). The regulation impacts any business with access to personal data, regardless of its location outside the EU. Read about SnapLogic's compliance with EU GDPR and how we respect EU and all citizens' privacy and data security.
In May, we hosted SnapLogic Innovation Day, which featured our customers and senior leaders. Several leading experts were interviewed on the state of innovation in areas like enterprise integration, AI, big data, APIs, digital transformation, and more. Omar Nawaz, the Head of Digital Transformation and CISO from Quantum, a company that focuses on video and rich media workflows, was those interviewed.
June 2018
June saw a renewed focus on the EMEA region as we announced 11 new channel partners and an expansion of the SnapLogic Partner Connect program in the region. New partners signed cover companies in Germany, Finland, France, the UK, India, and the Middle East.
We also made significant updates to the SnapLogic Partner Connect program to further empower our partners to increase customer success and take advantage of the $12 billion application and data integration market.
July 2018
Becoming a data-driven company is the holy grail for modern businesses. But for all the potential value data holds, many enterprises are still not achieving its full promise. We conducted a survey, "The 2018 Data Value Report," to understand the disconnect between companies' data-driven ambitions and the reality on the ground.
The results illuminated the gaps between where businesses want to be and their real-world position in the race to be data-driven. We found that the average business expects to triple its return on data investments in five years, allocating $1.7 million in spending to generate an additional $5.2 million in annual revenue from the successful use of data. That's an impressive target, but is it realistic? Understand why businesses aren't meeting their data objectives.
August 2018
In response to trends in the industry such as the exponential growth in inexpensive computing power, lowered costs of cloud-based storage, and growing comfort with the cloud, we launched SnapLogic eXtreme to help customers address the problems associated with managed cloud big data.
SnapLogic eXtreme extends the company's flagship Intelligent Integration Platform (IIP) to eliminate technical barriers associated with creating cloud-based data lakes. It also equips businesses with extensive computing power, cost efficiencies, and a faster time-to-value. SnapLogic eXtreme makes us the first to market with an integration solution for big data as a service (BDaaS). Learn more about eXtreme here.
September 2018
The integration industry, especially iPaaS, continued its strong growth. According to Market Research Future Analysis, the global iPaaS market is estimated to generate revenue of approximately $2 billion by 2023, growing at a CAGR of 22 percent during the forecast period 2017-2023.
October 2018
Each year, The SaaS Report (TSR) recognizes the top women in the SaaS space who consistently demonstrate integrity, intelligence, and drive, and who play a central role in driving their respective company's culture and growth.
This year's recognition of SnapLogic's VP of Finance and Administration Elizabeth Loar's – named to The SaaS Report's Top Women Leaders in SaaS for 2018 is a testament to her leadership and a well-deserved honor. Read our blog post for more information.
November 2018
Each quarter, SnapLogic releases a rather hefty set of product features and capabilities, but even we outdid ourselves with the November 2018 (4.15) release. Not only did we add new Snaps for Workday Prism Analytics and the Data Catalog, but we announced several new solutions including SnapLogic Data Science, SnapLogic API Management, and SnapLogic for B2B Integration. These powerful new capabilities have enabled CIOs and IT teams to simplify and speed up their application integration, data integration, and data engineering projects on a single, scalable platform.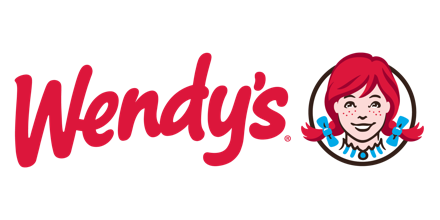 On top of our groundbreaking release, Stephanie Shaw, Wendy's VP of Enterprise Solutions and Analytics, spoke at the Gartner Applications Strategy & Solutions Summit about the company's transformation journey and how their integration approach using SnapLogic is helping them delight their customers the Wendy's way. Great to see another customer sharing their SnapLogic story!
December 2019
In December, we learned that our customers rated our product and their experience so highly that we are now a leader in the G2Crowd Grid for iPaaS. This honor, combined with our recent recognition by Forrester as a leader in the strategic iPaas and Hybrid Integration Platform space and our long-running leadership position in the Gartner MQ for EiPaaS, makes SnapLogic a leader in three quadrants! We have our loyal customers and our dedicated and customer-obsessed employees to thank.
With so many 2018 highlights behind us, it's difficult to think how 2019 could be better. But if the first week of January and our Forrester recognition are any indication, 2019 could be even bigger. I, for one, am excited to see what the future will bring.